Regular price
$63.00 USD
Sale price
$38.00 USD
Unit price
per
Sale
Sold out
Pre-order wholesale campaigns allow our cusotmers to purchase our products at a reduced cost in advance. Your deposit will be captured but YOU WILL NOT BE CHARGED until the campaign recevies the 'needed preorders' to activate the wholesale price, once this is acheived then you will be charged at the campaign end date. Shipping will be ONE WEEK after purchase.
(Preorder Shopify App created by Buy One Collective)
Click here to WATCH THE TUTORIAL and learn more about how the Hair Weight works to not only accessorize your protective styles but to reduce hair shrinkage, to stretch the curls, and to help with overall hair manageability.
Watch our spotlight on QVC as we discuss the Amtu Hair Weights!
CLICK HERE to view the recommended amount of hair weights as per hair texture.
The Dark Platinum Hair Weight  are 10 dark platinum colored hair weights per package.
Works on:
Twists

Braids

locs

3a to 4c
Product Description:
Created specifically for 3a to 4c hair types, these innovative weights are a natural way to stretch curls and prevent hair shrinkage. Secure them to your twists, braids or locs and use under the dryer or diffuser so the warmth of the clip's metal can help safely stretch your hair to its natural length. If you want to forgo the heat, the clips can be slept in and removed in the morning for desired styling or simply worn as a hair accessory.
Size: 15 mm x 10.3mm
Materials: Brass metal
Packaging options: 10 per set
Do not shower with them on or have them in liquid for extended periods of time.
Usage: 
Natural Hair Stretching Tool
Accessory
Curl Elongator
Natural Hair Detangler
Assists with Overall Hair Management 
No Heat Natural Hairstyling
Heatless Hair Stretching 
For INTERNATIONAL ORDERS  only, unless you have requested a courier service outside of our standard delivery option, which is USPS International, we cannot guarantee the items will not arrive damaged upon receipt. We do not offer refunds or exchanges for any international orders. 
UK CUSTOMERS PLEASE READ: ALL PURCHASES THAT EXCEED  £135 ($180)  WILL NOT BE CHARGED A VAT.  YOU CAN USE THE GROUP PURCHASE OPTION. VAT IS MANDATORY FOR PURCHASES BELOW £135 ($180) . CLICK HERE TO LEARN MORE
Wholesale minimum purchases of 10 packages (select the 10 weights per package option). MUST HAVE WHOLESALE DISCOUNT CODE FOR PURCHASE, PRICE $38 PER PACK WITH MOQ OF 10. Email: info@amtuhairtools.com subject heading: Wholesale
Wholesale purchases are shipped with Priority Bulk Shipping only, please make that selection. 
Share
View full details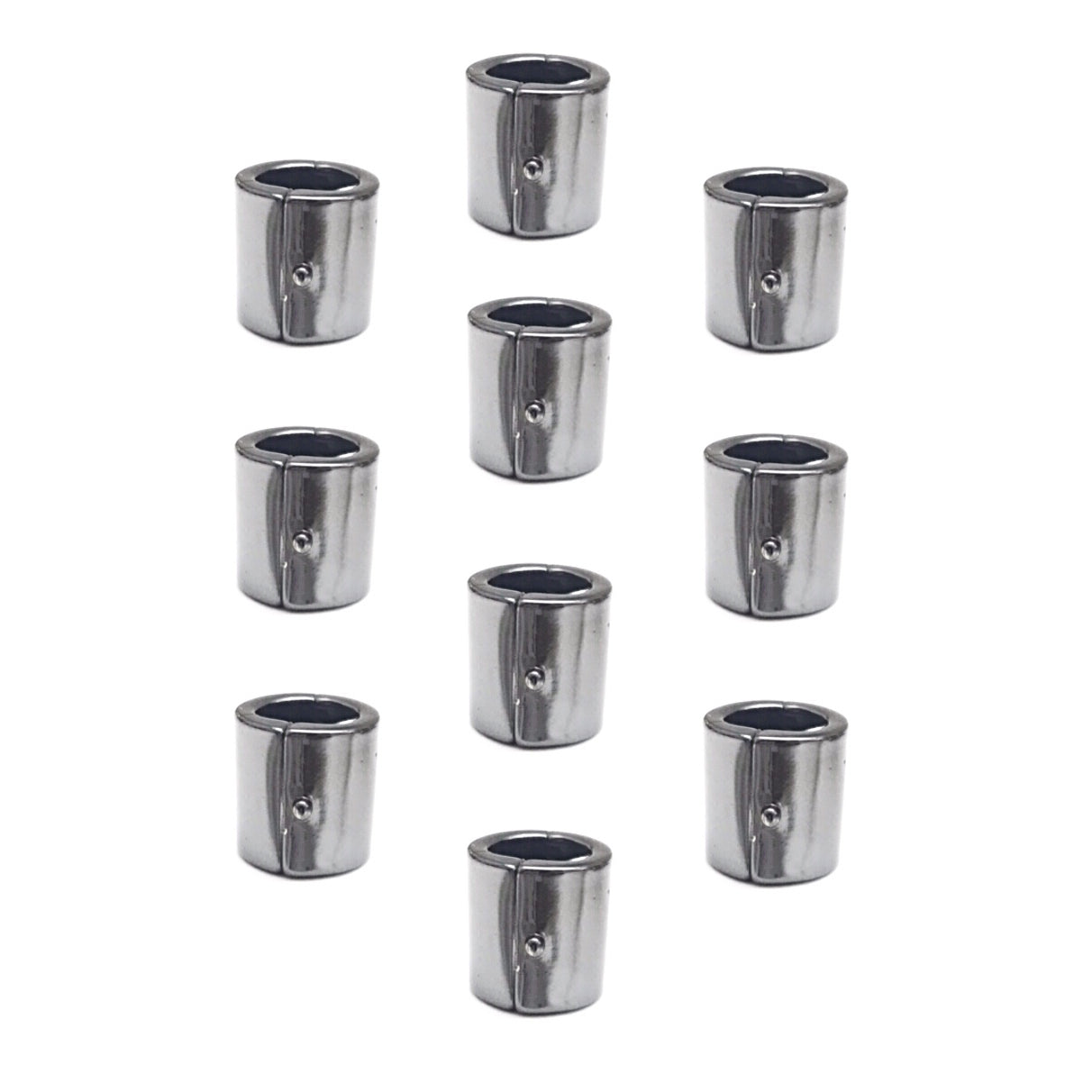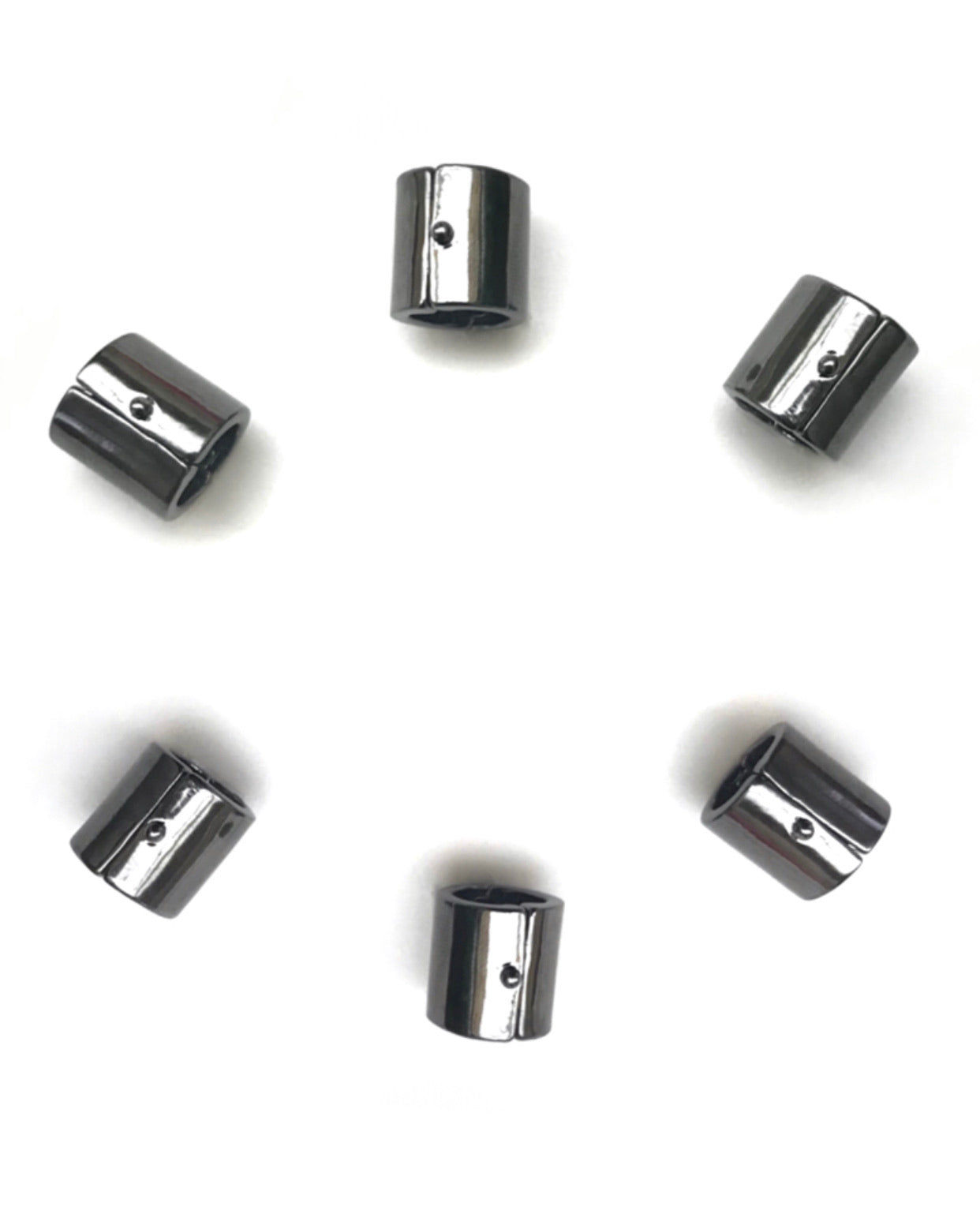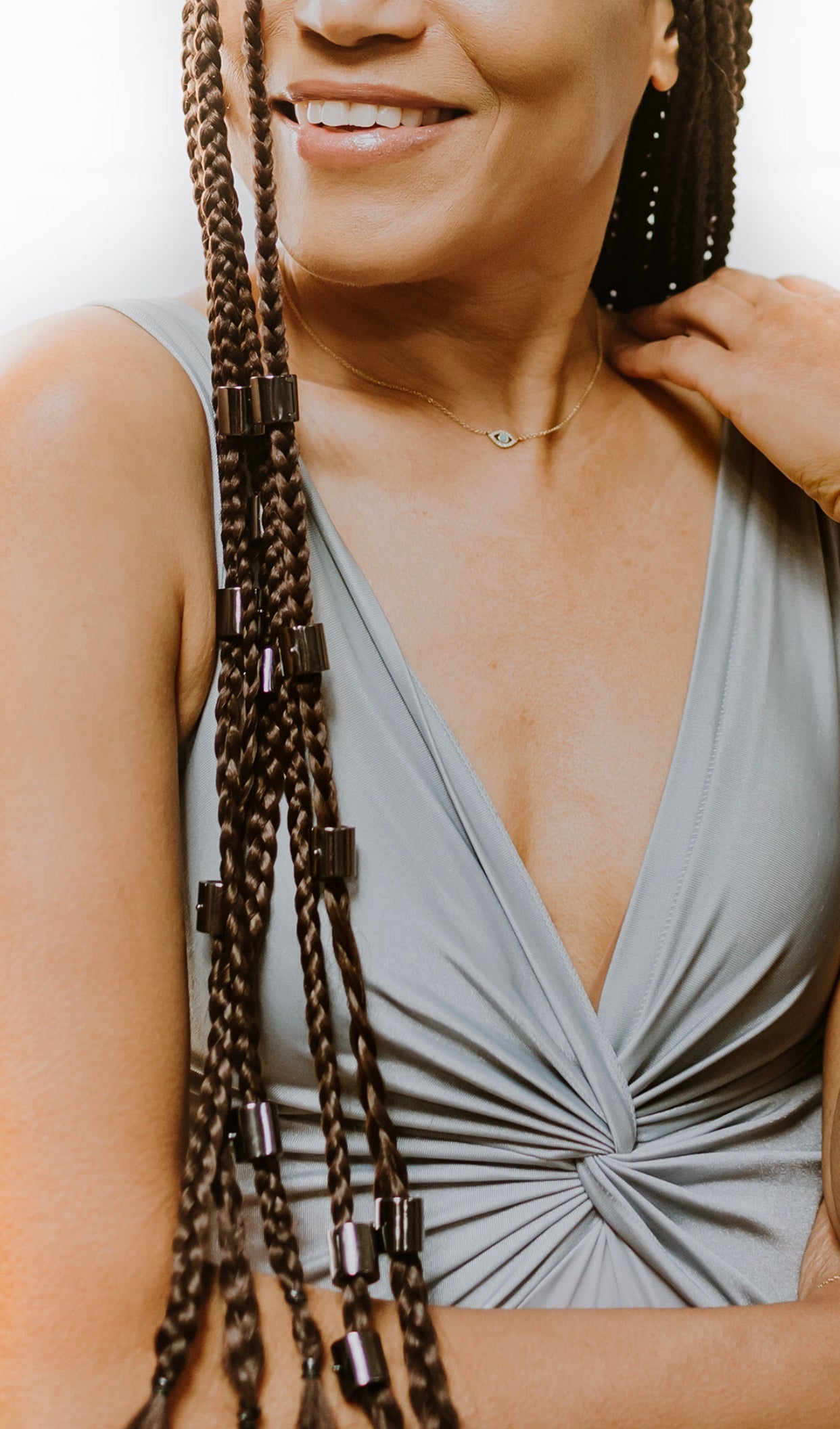 Black American Owned/Created - Great Product, Great Customer Service!
Amazing weighted hair stretching clips/jewels! Platinum color is gorgeous and as advertised. Thoughtfully designed product for mixed hair types 3A to 4C. Product speaks to Black culture and Black hair traditions and supports the return to our roots and the natural hair journey/movement. Customer service was prompt, supportive and accommodating. Shipping was fast and accurate. This company is Black owned and was founded by a Black American woman entrepreneur, Michelle Johnson - CEO of AMTU Hair Art & Tools. Black innovation and Black empowered - Yes!
Hair Weights a Great Enhancement!
I was gifted with a set of dark platinum hair weights over the summer.
I loved how the hair weights adorned my beautiful gray braids.
I was so impressed with the elegance of the hair weights on my hair I ordered another set.
This time I purchased the gold color.
WOW!
My hair with the hair weights looks and feel fantastic.
Love Them!
amtu hair weights
Bought these hair weights as a gift for my sister, she loved them so much and they looked great on her, I decided to by me a set. They are fire!
I'm really happy with the purchase. I only bought one pack (10), so I wasn't able to use 3 weights on twist/braid as directed for tighter hair textures. But I like the look and the feel of them as hair jewelry; AND that they function as weights. Certain styles can be upgraded by adding weights on the ends of the hair, which gives more movement and stretch to my hair. One of the weights was broken though. I contacted AMTU, and they quickly responded, and said they will send me a replacement once they are back in stock. I was very happy with their service. I'm looking forward to getting them in gold too :)
HAIR WEIGHTS
Received my hair weights (I'm in the UK) and I must say they are wonderful. In addition to having the little 'teeth' inside to grip your hair they are also magnetic. They do a great job of stretching my hair, I wear twists, and are a really pretty accessory. Thank you AMTU x